Convenience and efficiency have become key elements in modern life, especially when it comes to personal grooming and beauty services. Salon booking apps provide an efficient means for customers to book appointments with their favorite salons and spas quickly and seamlessly.
Salon Booking Apps
Salon app development solutions provide the bridge between customers and service providers, revolutionizing how we manage our beauty routines. Such apps act as digital platforms connecting clients with salons, enabling them to browse available services, select preferred stylists or therapists, and book appointments at their leisure.
Salon owners and operators will find that an efficient booking app can streamline operations, manage appointments, and enhance customer engagement. They can use it to maintain an orderly schedule, maximize staff allocation, gain insights into customer preferences, and ultimately enhance the overall salon experience.
Steps for Constructing a Salon Booking App: An Overview of Salon App Development Services
Are You Thinking about Entering the Salon Booking App Development Services Market? In this comprehensive guide, Tech Time Magazine will outline all of the essential steps necessary to create a salon booking app that serves both salon owners and customers equally well.
Market Research and Analysis:
To build an effective salon booking app, conducting market research and analysis is key to its success. Understand your target audience, identify competitors, and define any unique features or value propositions your app can offer. Identify industry pain points such as appointment management, payment processing, or customer engagement that you can address through the app.
Select an Experienced Development Team:
Selecting an experienced team of developers and designers is key to the success of any salon booking app. Depending on your situation, hiring in-house or outsourcing development services from reputable software development companies are both viable solutions; ensure your chosen team understands mobile Salon Booking App Development as well as beauty industry requirements before proceeding with development services.
Create an Engaging Interface:
The design of your salon booking app's user interface (UI) and user experience (UX) design plays a pivotal role in drawing in and keeping users. UI/UX designs should be user-friendly with an intuitive, visually pleasing layout that is straightforward navigation; consider conducting usability testing to gather feedback for improvements to be implemented quickly.
Code the App:
This phase involves programming an app based on the features and design specifications provided. Choose a technology stack that best meets the requirements of your project, such as native app development for iOS and Android platforms or cross-platform development using frameworks like React Native or Flutter; ensure the app remains responsive across various devices; test performance.
Implement Payment Processing:
To facilitate transactions between customers and salon owners, implement secure payment processing gateways into your app to facilitate transactions. Make sure payment information is encrypted to comply with industry standards for security.
Establish a Strong Backend:
Create a reliable backend system to handle user information, appointments, and salon details. Utilize a database for user profiles, salon information, and appointment history storage. Make sure the backend can accommodate an expanding user base by scaling accordingly.
Testing and Quality Assurance:
Conduct rigorous tests of your salon booking app in order to identify and address any bugs or issues, perform functional, usability, and security testing to ensure its reliability and security, and test on different devices and operating systems to ensure compatibility.
Launch and Marketing:
Now that your salon booking app is complete, it is time to launch it on app stores such as the Apple App Store and Google Play Store. Create a marketing strategy aimed at both salon owners and customers and take steps such as digital advertising, social media promotion, and influencer partnerships to drive downloads of your app.
Solicit User Feedback:
Solicit user input on their experience using your salon booking app. Take their input into consideration to improve and enhance user experiences further, making continuous feedback loops essential to its long-term success.
Provide Ongoing Support and Maintenance:
Salon Booking App Development services do not end when an app has been released on the market. Continue offering ongoing support and maintenance to address issues, update features, and ensure compatibility with new operating systems and devices. Release regular updates in order to keep users engaged and satisfied.
Monitor and Analyze:
Leverage analytics tools to track user engagement, app performance, and behavior patterns in order to make data-driven decisions for optimizing your salon booking app continuously and identify trends or opportunities for enhancement.
Expand and Scale:
As your salon booking app gains in popularity and gains more users, expand and scale up. Explore partnerships with additional salons or spas, provide new functionality, or expand market reach to other regions or countries.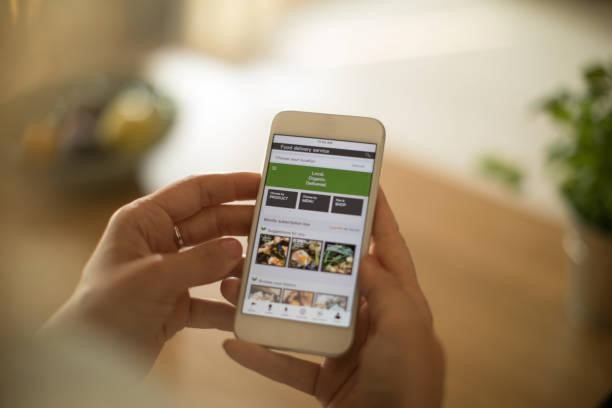 Essential Features Every Salon Booking System Should Have for Clients
Social Media Login No one likes having to remember all the logins for every app they use throughout their day; therefore, social media login has become a trendy feature that every app now employs.
This Feature Is Ubiquitous Among Modern Apps Due To Its Ease Of Access. It Allows Users To Log In Using Social Media Credentials:
User Profiles:
User profiles provide the app with all of a user's stats and details in one convenient place – from their upcoming salon appointments to prior ones – all presented here in full detail.
Smart Service Search and Sorting Options:
A beauty and personal care app with thousands of service providers should offer users a feature to aid them in quickly finding their ideal service provider. Providing smart sorting capabilities enables users to locate service providers based on specific criteria, making the search experience smoother for users.
Personalized Recommendations:
Based on past activities of users, this feature displays personalized recommendations to improve their overall experience with the app.
Book An Appointment:
Once users select a service from a particular service provider, they can book an appointment on any date and time that best fits their schedules – all automatically via an appointment booking system that works even after the business hours of the service provider have ended.
Calendar Integration:
Our smart and intuitive calendar integration within the app enables users to select their appointment date and time easily while simultaneously showing available time slots from service providers for users.
Gift Cards:
Beauty and self-care are both integral parts of our lives and can make for thoughtful gifts to our loved ones. A gift card allows users to give the perfect treat.
Maps Integration:
Once a booking is confirmed, the integrated map provides users with accurate details regarding how to locate a salon for their appointment.
Reviews & Ratings:
After receiving services at a salon, users can rate their experience and write reviews about it on its profile page. These ratings and reviews will then be displayed for other users so they can consider them when choosing where to go next time.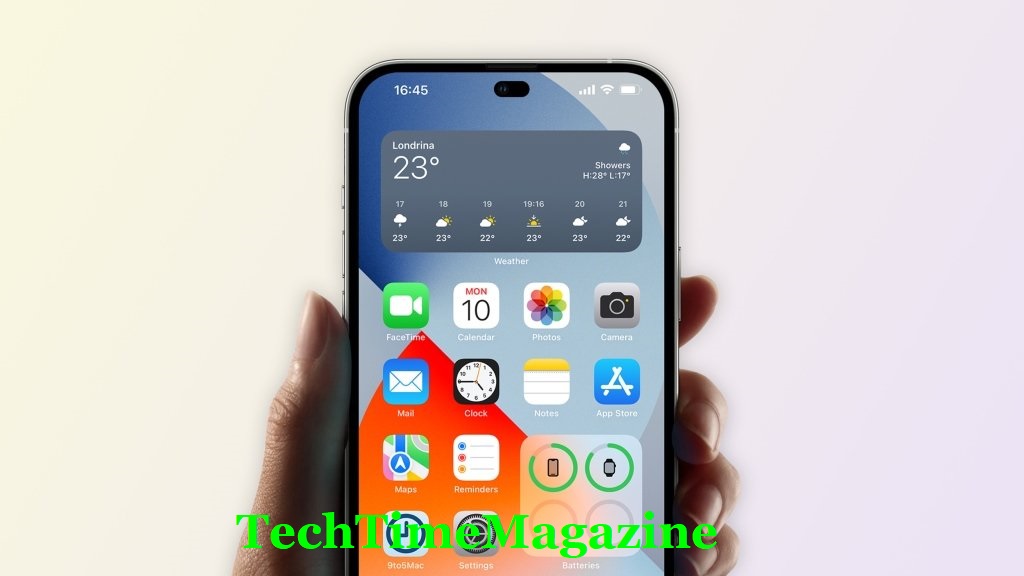 For Service Providers
Simplified & Secure Login:
Salon businesses must offer customers an easy and secure method of login. Businesses, in particular, should add extra layers of protection as these users pay to use your services.
Business Profile:
Businesses will also require separate profiles to access all their business analytics in one convenient place – this could include services provided, confirmed payments received, and future appointments scheduled through these profiles.
Financial Management:
As its name implies, this feature allows salon owners to track every penny that enters and leaves their business accounts.
Appointment Management:
The Appointment Management feature enables salon owners to monitor upcoming appointments so they can plan out their working days accordingly.
Calendar & Day Off Management:
This feature allows salon owners to efficiently organize their calendars to provide services to users without creating problems in scheduling their next appointments. They can set working days, days off, and holidays so their clients don't encounter issues scheduling appointments with them.
Staff Management:
A salon employing multiple professionals can utilize this feature to oversee its staff members effectively. A master profile allows administrators to keep an eye on the schedules of professionals, appointments made on specific dates, and amount of services delivered per day, week, and month, among many other details.
Marketing Tools:
Marketing tools can be an incredibly powerful feature you can provide your beauty and wellness service providers, enabling them to optimize their business profiles to more attractively present their services and frequently appear in personal recommendations from users.
Conclusion
Building a salon booking app can unlock immense value for the beauty and wellness industry. As we've discussed here, demand for these applications has skyrocketed as modern society demands convenience and efficiency in everyday living.
Entrepreneurs and salon owners have an exceptional opportunity to leverage this growing market, reaping both customer service and revenue gains in return.
To ensure the project runs smoothly, it is imperative to work with an established salon app development company. These specialized firms possess the experience and know-how required to develop user-friendly and feature-packed apps tailored specifically to salon businesses' requirements.
By outsourcing your project to a Salon Booking App Development company, you can leverage their technical know-how to ensure your app is both attractive and efficient.
Staying competitive requires keeping up with technological advancements and staying ahead of your competition in this rapidly evolving digital landscape. A salon booking app can give your salon an edge by increasing customer loyalty, streamlining operations, and streamlining profits – leading to greater profits and growth over time.
Check Out the Previous Article: Exploring Smart Watch for Women and Sports Enthusiasts in the USA