There are different types of fitness trackers available in the market, which are responsible for keeping people active and motivating. Some trackers are quite expensive because of their advanced features. A tracker allows users to observe and record their heart rate. Moreover, it also helps to examine daily burned calories and step counts. A user can stay healthy by following a balanced diet with the help of these features. It has been observed that display is missing in some less expensive trackers. However, costly trackers contain a built-in heart rate monitor and GPS. These features are mostly tailored toward athletes and exercise enthusiasts.
Fitness Trackers
Top 5 fitness trackers of 2022 are liable to provide a healthy lifestyle. These trackers are given below:
1. Apple Watch Series 6:
Potentially lifesaving health and fitness features of such a device make it attractive and fascinating for users. It is considered the best smartwatch with an unrivaled user experience. With the help of such an amazing watch, you can measure your blood oxygen level. Such a watch makes use of revolutionary sensors and apps based on the latest technology.
You can also take ECG at any time. The Always-On retina display of such a watch is also an impressive aspect. Fitness metrics can be viewed at a glance in this manner. A more active and healthier lifestyle can be adopted via such a fantastic innovation. Such a watch can easily access audio devices with the help of Bluetooth. Thus, music can be played while doing exercise.
2. Garmin Vivoactive 4:
Advanced features of such a fabulous gadget can be used by users to make their lifestyles healthier at a reasonable price. A lot of impressive aspects are responsible for making it popular among the audience. It includes automatic rep counting, approximations regarding VO2 max, and fitness age. Furthermore, daily stress and automatic activity tracking can also be accomplished with the help of this extremely useful gadget.
Such a gadget is waterproof so that you can use it while swimming. Its built-in heart rate monitor and resting heart rate measurement features work for 24 hours. Another latest quality of that gadget is the Body Battery feature. Energy levels of your body can be estimated through this feature. You can attach Plantronics Bluetooth headset sport to such a tracker by activating pairing mode.
3. Coros Apex:
This watch resembles a £500 multisport gadget with some common features as well. It has two versions, which are 42mm and 46mm. The cost of the larger version is £299.99, and the smaller version is £269.99. In a larger version, battery life lasts for 35 hours of GPS. However, it is 25 hours for a smaller version. It offers detailed tracking of running, cycling, and swimming. Nifty Stamina Stat is also included in such a device. The remaining energy of your body is estimated while running through such a feature.
Though, other sports modes are missing from it. Personalized workouts are limited to simpler intervals mode. Spotty heart rate monitoring is found while running. Another dominating factor of such a device is that it offers all the above-mentioned remarkable facilities at an affordable price. Sennheiser wireless headsets can also be paired with such a tracking device in order to make it possible for users to listen to music or audio stored on your gadget. It is able to make your fitness journey interesting.
It is the latest version of Fitbit's Charge Series with updated features. Its old versions have the problem of lacking built-in GPS. This problem is solved by this latest version in an advanced manner. One of the amazing aspects of this device is the Run Detect feature. The user is permitted to set off on the run without waiting for that device to lock on to the satellite. GPS run tracking is automatically fired up in this way.
Another amazing aspect is Active Zone Minutes to get weekly 150 minutes activity. Heart rate up counting will be doubled in this manner. It has a stylish frame with a variety of fascinating interchangeable bands. Perfect swim and built-in sleep tracking can be achieved with the help of this device. NFC payments can be made through Fitbit Pay. This device can be attached to Bluetooth headsets for listening to high-quality music along with your fitness training.
5. Polar Ignite: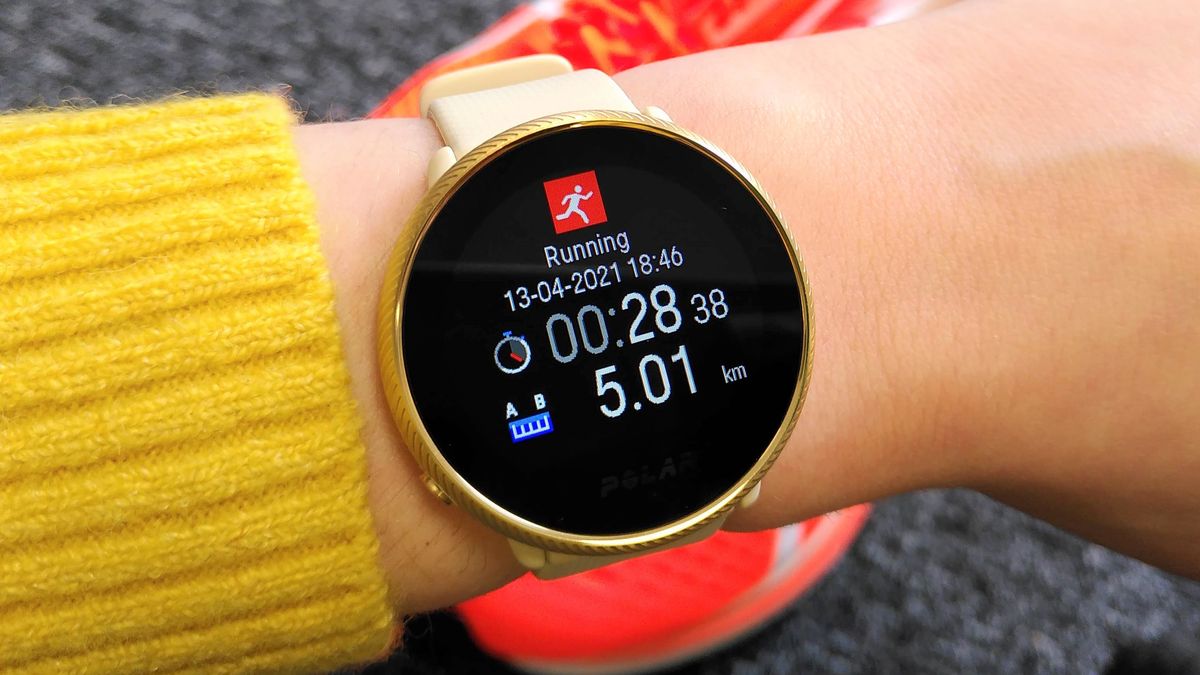 It is a full-fledged and multisport watch with GPS. Any sport which you can think of can be easily tracked with the help of this device. It has an exclusive capability to shape your training routine. Thus, your overnight recovery is also rated in order to make you aware of your daily training routine. Moreover, a range of guided workouts is also suggested as per your capability. Bright touchscreen and stylish design can make it easy to wear. Athletes usually prefer connecting this gadget with wireless headphones to avoid distraction due to surrounding noise while focusing on their health activities.
Conclusion:
All the above-mentioned fitness trackers are accountable for implementing the latest technology in order to facilitate users with a healthy lifestyle. A guided training environment is provided in this way. Heart rate levels can be analyzed and measured by using these devices. Plantronics Bluetooth headset sport can be connected easily with these tracker devices in order to make their performances better. The latest Bluetooth technology is used in order to pair your headset with a fitness tracking device.