Today, almost the whole world is online for several hours a day. According to a recent survey, 85% of Americans admitted to going online daily.
With such a huge chunk of the world's population being online regularly, the internet is the best place to promote your brand. Here, we feature 11 types of digital marketing.
Read on to learn the different types of digital marketing to identify the type that is best suited for your business:
#1 Search Engine Optimization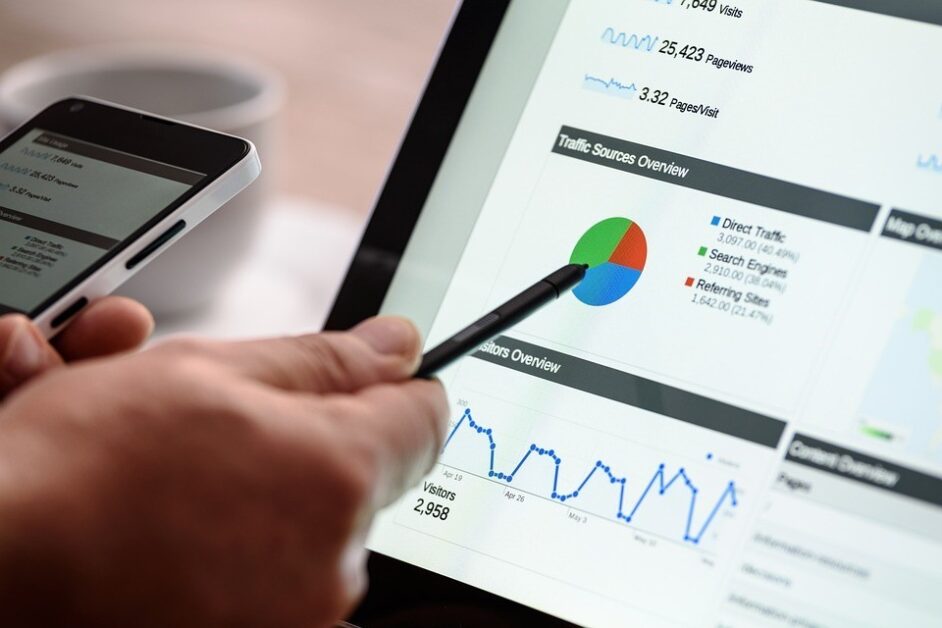 The main purpose of SEO is to increase traffic to your website, that in turn, increases your conversion rate by nudging potential customers through your sales funnel.
The best way to get noticed is by creating content that gets the approval of search engines like Google, Bing, and YouTube.
There are various SEO techniques, like how you write your content and the proper use of keywords. Hire a specialist to apply SEO techniques & tools or apply some of the techniques yourself.
Later, you can use analytical tools like Google Analytics to monitor the performance of your content.
#2 Search Engine Marketing
Search engine marketing (SEM) is another effective digital marketing tool to promote your business. SEM is nothing but paid advertising on search engines.
You can get SEM services like Google Ads, Bing Ads, and ads on YouTube.
Use YouTube templates to create compelling videos to upload onto YouTube. Facebook ads are another means of advertising products and services. We also call this type of advertising "native advertising."
#3 Email Marketing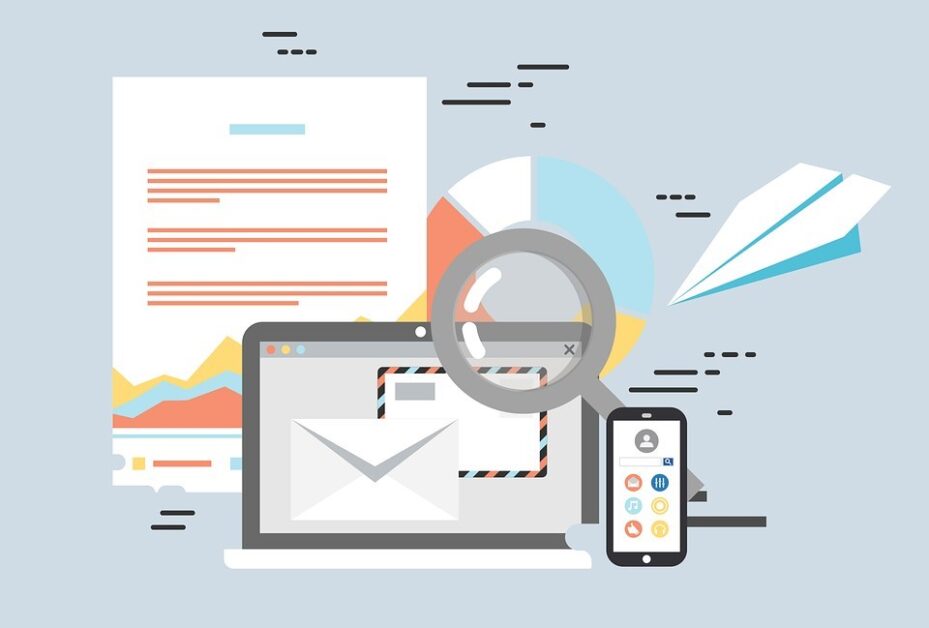 Email marketing is an easy and simple way of digital marketing. You make use of the email account that you already have, and you can send hundreds of emails a day to multiple recipients.
Automated email tools allow you to send bulk emails automatically.
The advantage of email marketing is that you can update the recipients with your new products and promotions. It is also a more personalized way of communication.
If the customer subscribes, then you have a direct channel for promoting your brand.
#4 Sponsored Content
This type of digital marketing requires you to collaborate with another company or entity. When the other company promotes its content, it agrees to include your brand or service while promoting its own.
One type of sponsored content marketing is influencer marketing. The other type is where a blog post written by someone mentions your brand and promotes it regarding their content.
#5 Content Marketing
Content marketing is a bit similar to SEO but is perhaps more visual. It uses a combination of visual and written communication. It makes use of memes, blog posts, videos, etc., to promote businesses, products, or brands.
You can consider anything posted online, from blog posts to short comments or Tweets, as content marketing.
The art of content marketing lies in understanding the target audience.
If you create short videos to upload on YouTube, use YouTube templates for professional-looking videos
#6 Inbound Marketing
Inbound marketing is a specific marketing technique devised to engage potential customers in their journey to become buyers. You could use various digital marketing techniques mentioned here during inbound marketing.
The secret to successful inbound marketing is to work WITH the customer rather than AGAINST them.
A classic example of inbound marketing is blogging, where you provide information to the customer that interests them, instead of pop-up ads where the info is thrown in their face whether they are ready for it.
#7 PPC Marketing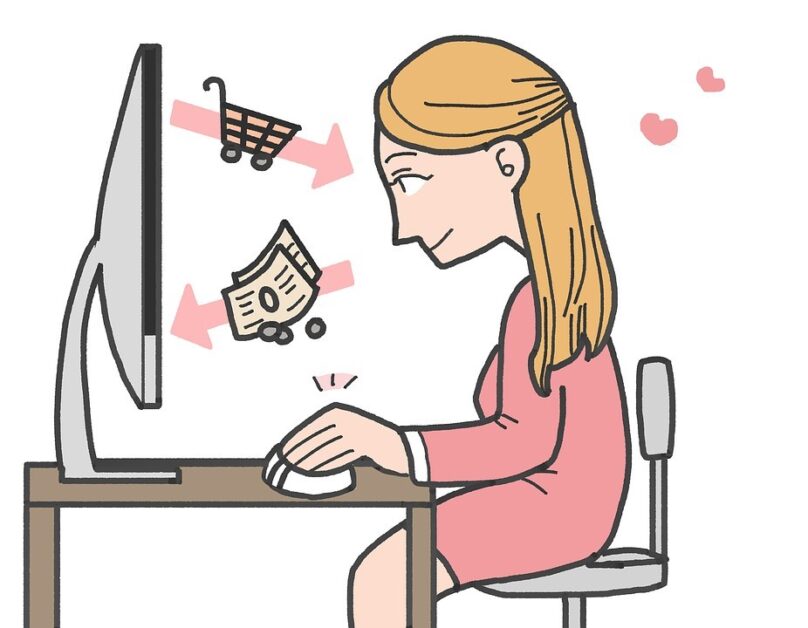 Pay-per-click (PPC) marketing is a form of digital marketing that can exponentially increase the inbound traffic to your website. You don't pay to promote your business in the case of SEO marketing.
However, with PPC marketing, you pay the search engines to advertise your products. Every time a customer clicks on an ad, you pay the search engine a nominal amount.
PPC is a highly-skilled technique. Many companies hire specialists to run their PPC campaigns, which can be costly.
#8 Social Media Marketing
Social media marketing (SMM) is merely using social media platforms like Pinterest, Snapchat, LinkedIn, Instagram, Twitter, and Facebook to promote your brand.
You can do things like creating a viral campaign. It also includes posting videos on YouTube.
An online YouTube video maker can help you create viral videos.
You can also partner with established content creators in something currently trending on the platform. Through this process, you can also subtly promote your brand.
#9 Affiliate Marketing
With affiliate marketing, you employ freelancers who sell your products for you. Affiliates differ from influencers as they are paid according to products sold based on their recommendations.
A freelancer called an affiliate marketer, or simply an affiliate creates content revolving around your brand, products, or service. You pay them according to the number of conversions made.
Potential customers click on the links in the affiliate marketer's content and pay for the products.
#10 Instant Message Marketing
While planning your marketing campaigns, you should not underestimate the power of SMS text messaging. Believe it or not, many mobile phone users, especially the ones who are not that net-savvy, still use SMS texting quite heavily.
SMS text marketing works similarly to email marketing, but the means of communication is SMS text.
Of course, you have to keep your messages short and precise. But it is a direct way of getting a message to a potential customer.
#11 Online PR
You get exposure through digital publications, blogs, and other various forms of online messages through online PR. It resembles traditional PR but in a digital form.
You can achieve online PR by talking to journalists on social media sites like Twitter.
Getting someone to review your brand in a public online space or responding and interacting with individuals are other ways to engage in online PR.
Conclusion
The internet is a huge place with lots to do out there! If you have a brand that you want to promote, the internet is the biggest and most prospective marketplace that you can find to sell your brand.
By selecting suitable digital marketing strategies, like using professional-looking videos created by a YouTube video maker, you can promote your business in a way that no traditional marketing strategy can do. Use powerful digital marketing techniques today and watch your business grow to new heights!